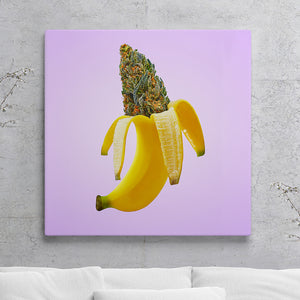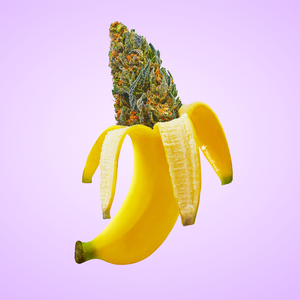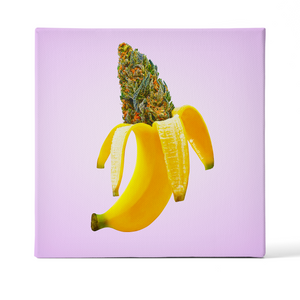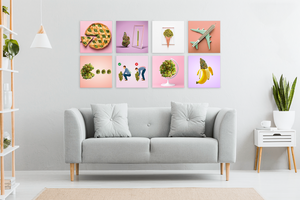 Product Details
For the highly functional 
Designed in Brooklyn. 
Made in the US. 
t r e a t ˙ ͜ʟ˙ y o u r s e l f
FAQs
Since all Cannvas by WeedFeed are made to order, we can't accept returns or exchanges. If your Cannvas arrives damaged or with a production defect of any sort, please contact
hello@weedfeed.tv
and we'll get it taken care of.
Good news is we do accept Apple Pay as a method of payment! You must be using Safari, however, for the Apple Pay button to appear on our shop.
Congratulations! Treat yourself to some exclusive offers by applying the code at checkout.
You can expect a confirmation email within a couple hours of checkout. If you don't see this email within a day or two, please contact
hello@weedfeed.tv
.
We send out tracking numbers when your package officially ships. This could take a couple days based on the number of items in your order. If you don't receive this email within 5-7 business days, please contact
hello@weedfeed.tv
.
Glad you asked! Sign up for our newsletter at the bottom of this page. We regularly treat our subscribers to exclusive offers, goodies, news, and laughs. Why not sign up?
All together, your Cannvas should arrive in 6-10 business days. Shipping delays do happen, especially around the holidays, but they're always worth the wait.
Cannvas will arrive ready to hang on a nail with a little bracket in the top center of the back. We also love Command strips. They won't damage your walls and you can reposition them endlessly!
Our IG had gotten so much love that we wanted to take our original artwork off the grid and onto our walls and we figured y'all might feed the same way about it.