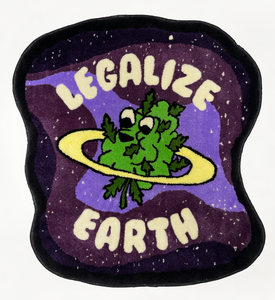 Product Details
A WeedFeed x idorugsnow collaboration
Inspired by our frustration around how weed is so obviously great and non harmful yet so many leaders on this planet like to play make believe....ok i'll stop. 
handmade rugs that took approximately 8 hours to make. each. by hand. like who does that?? 

for the highly functional 
made in the Canada by @idorugsnow on ig. 
t r e a t ˙ ͜ʟ˙ y o u r s e l f